Vintage Jewelry Guide – Part 1
Vintage jewelry seems to be one of the "it" things lately, for multiple reasons- it has a romantic air to it, reminiscent of time past; it's considered environmentally friendly, as it's essentially "recycled" jewelry; and among other things, it has character, often showcasing design elements not seen in many mass-produced modern pieces. Whatever your reason for looking into a vintage engagement ring or a vintage piece of jewelry, it's fun to know a bit about the different styles & what elements create them.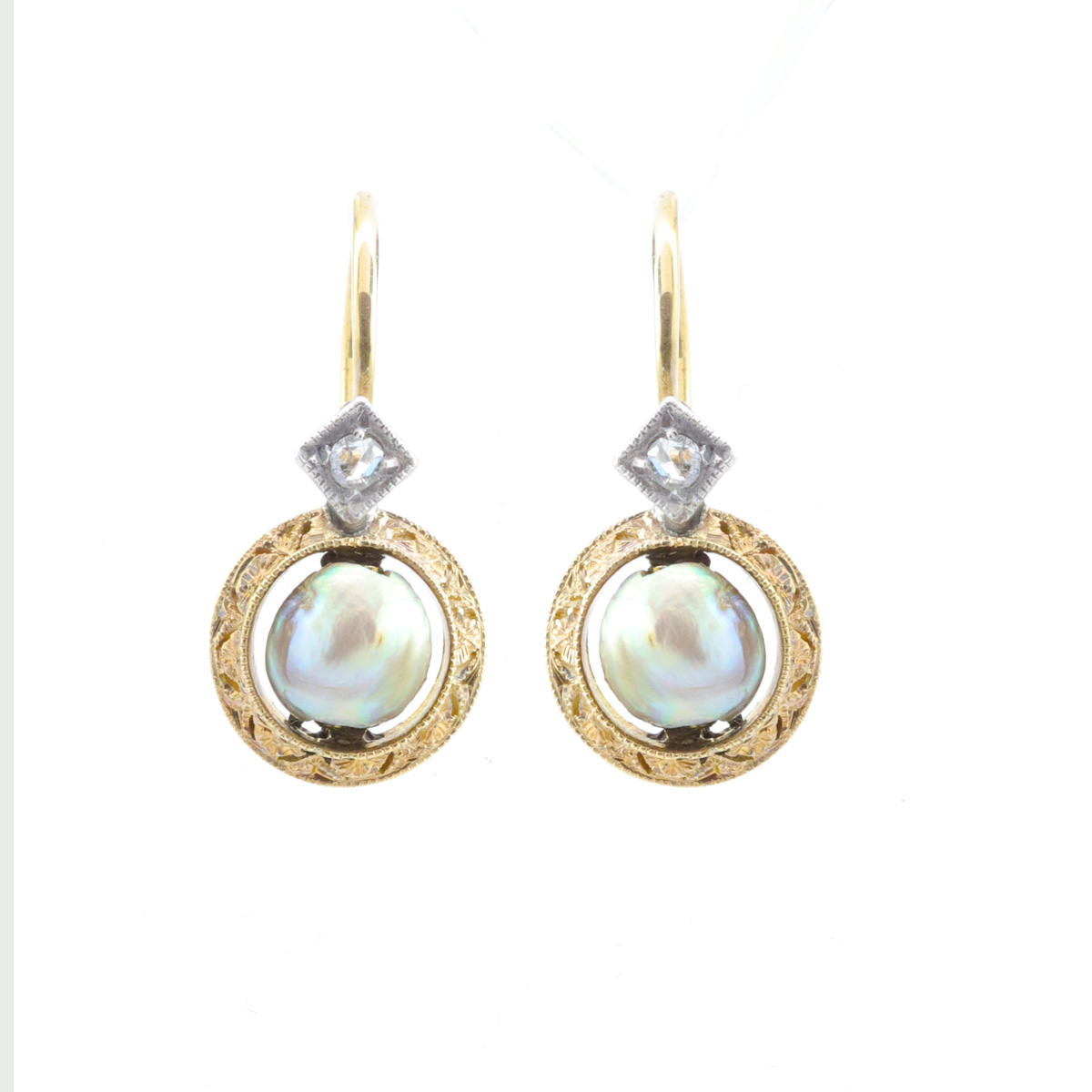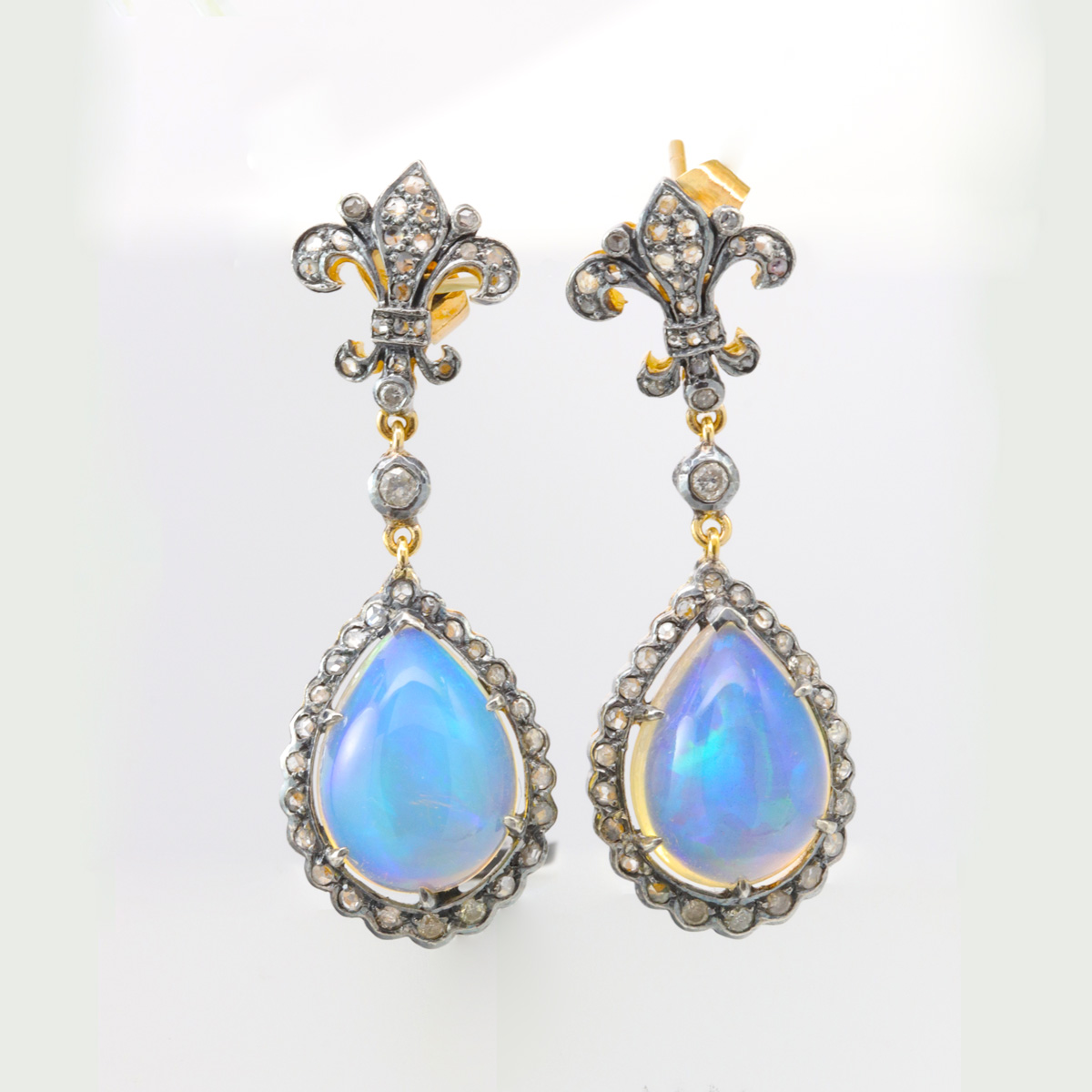 Since there is a TON of information available for each vintage jewelry era, we'll break the style periods down into a few articles, with each covering only one or two time periods in jewelry history. Although this information is cross-referenced from various sources, please note that vintage is hard to categorize & precisely date, with many pieces often displaying a blend of styles. So, think of this as a helpful guideline to assist you, as you discover vintage for yourself.
Vintage vs. Antique Jewelry
Before we delve into the periods themselves, I think a little clarification regarding terminology is useful. "Antique" typically refers to a piece of jewelry that is more than 100 years old (from the present year). "Vintage" is a term given to a piece made within the last 100 years, but typically not made less than 20-30 years ago. An antique piece is technically still 'vintage', but is often separated based on its age & therefore its rarity. With all antique or vintage jewelry, the pieces are previously owned and sometimes require a bit more care when wearing them.
"Vintage-inspired" simply refers to any newly made piece of jewelry which implements vintage design elements, either in the overall look of the piece or in the use of vintage cut diamonds, such as Old European cuts or Mine cuts. For the purposes of discussing jewelry history, we'll stick to the actual vintage and antique pieces for this article.
Vintage Jewelry, The Thematic & Temporal Context
From the 1800's on, the jewelry time periods are: Georgian, Victorian, Edwardian, Art Nouveau, Art Deco, Retro & Modern. Let's begin with a bit about the Georgian Era…
Georgian Jewelry
The Georgian Era is so named because it refers to the jewelry made during the reigns of King George I, II, III, & IV, roughly from 1714 to 1835. Although it was truly a broad category for jewelry, there are certain characteristics for which this time is known. Typically pieces were hand-made & created from high-karat gold & silver. Silver was the preferred white metal, since white gold & platinum were not created/found yet.
Most notably, Georgian jewelry was created to work with whatever cuts of stones were available, as stone cutting techniques had yet to be refined; because of this, the pieces often display a variety of sizes & shapes of stones within one design. If diamonds were implemented, they were often "foil-backed" – covered with a backing of a thin metal 'foil' — to enhance the brilliance of the rough cut stones of the time. Rose cut and Table cut diamonds were commonly used, as well as sapphires, garnets, precious topaz, and amethysts. But just as often, especially as the years progressed, the jewelry frequently implemented "paste" stones – essentially hand-cut glass that was typically foil-backed. These paste stones offered the same ornate look of the time, but for a fraction of the cost. And even those in high society had their own collection of paste jewelry. Bows, floral designs, & garden themes were the typical design motifs seen in the earlier part of this era. At the later end of the Georgian period, these themes & motifs transitioned into more classical & geometric forms.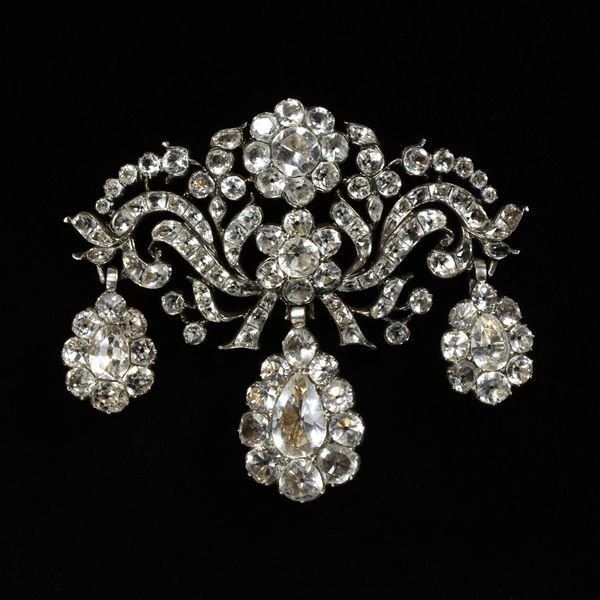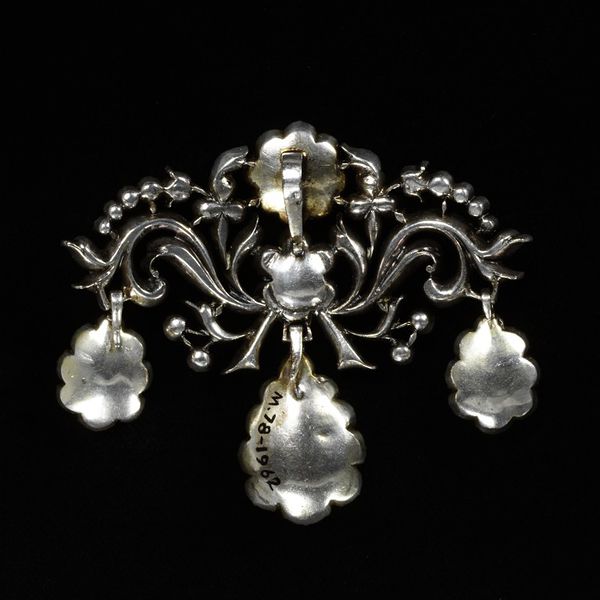 Georgian "Rock Crystal" Pendant (courtesy of the Victoria and Albert Museum, UK)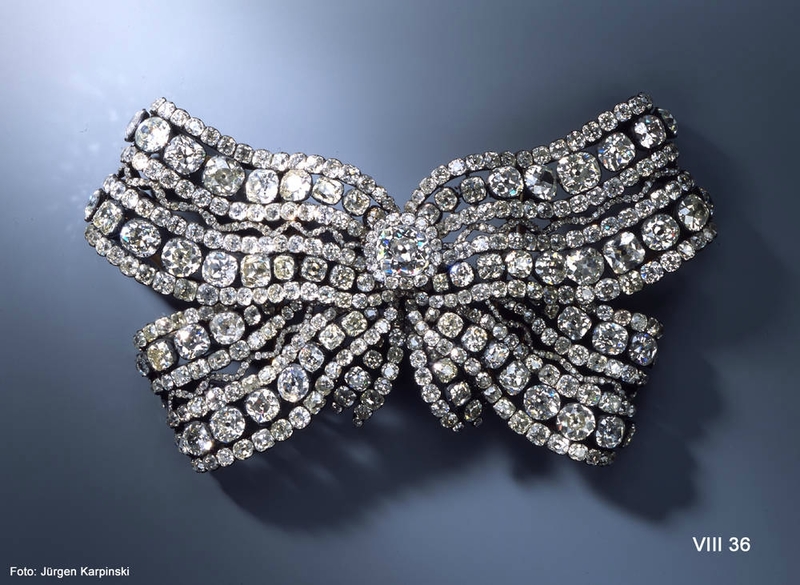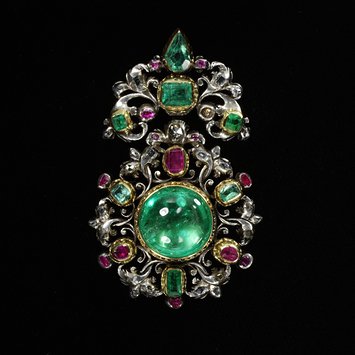 These days finding a piece of Georgian jewelry intact and in its original state is rare, but certainly not impossible. As with many antique & vintage jewelry pieces, they were often modified or taken apart to fit into the more modern style. Thankfully, as people come to appreciate vintage pieces more, & as repair technologies have improved, a bit more care is taken to keep these types of pieces as true to their original state as possible.
Now that we've begun our journey into jewelry history, I hope you'll visit our Market Street Diamonds blog again soon to continue your learning adventure! Better yet, stop by our shop & see what vintage finds Dino had added to our showcases – you never know what treasures might turn up.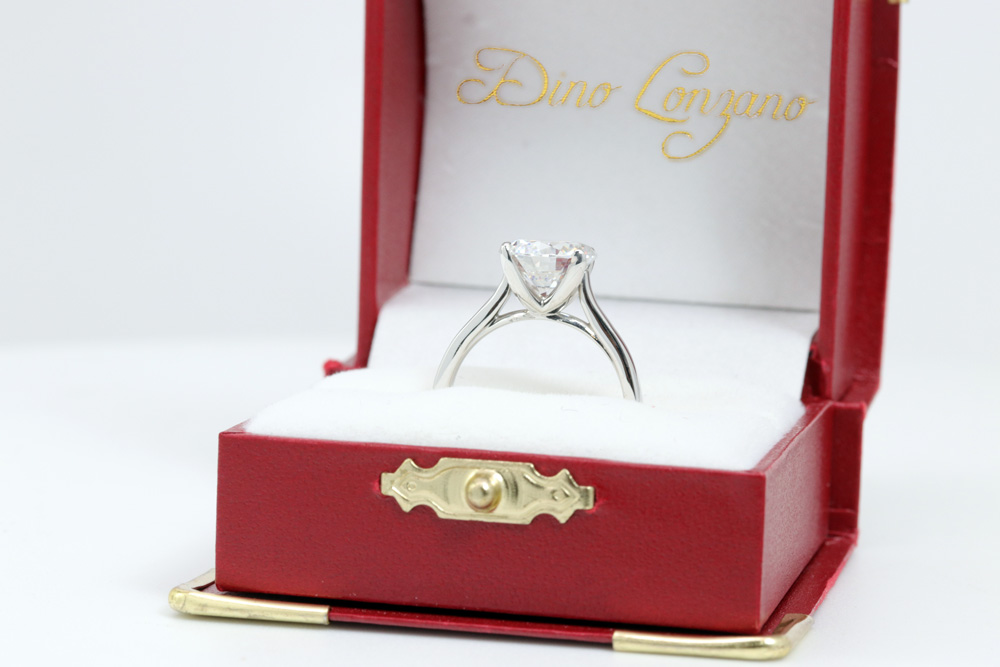 Custom Engagement Rings
Your Concept, our consultation, see it in 3D, together we create a masterpiece