Vintage Jewelry Guide – Part III Art Nouveau & Art Deco Jewelry
Hello everyone!Welcome to our third installment on our Vintage Jewelry Guide journey.It seems fall is beginning to settle in already, but we can still continue our "vacation" into the beauty of vintage…
The Beauty of Art Nouveau
The Art Nouveau era lasted from approximately 1895 to 1910 — overlapping the end of the Victorian era & beginning of the Edwardian era.Although a brief period, the styles & artists of this era came about as a revolt against the growing industrial age, and left a lasting impression on both the jewelry & art worlds.Hand made pieces (versus machine made) were the main focus, with extra emphasis on creativity & originality.
Metals & organic, sinuous forms were prominent; these included the female nude, insects such as dragonflies, and plants & flora. Less expensive materials such as horn & semi-precious stones such as moonstones & amber were often implemented within these naturalistic designs, with diamonds only used sparingly as accents.
This period also saw the perfecting of enameling techniques, with "plique a jour" (an enameling technique which creates a stained glass effect) at the forefront. Rene Lalique emerged during this period, designing everything from glass & jewelry, to clocks & chandeliers.As a jewelry designer, however, his pieces showcased true Art Nouveau style.His designs were often of insects or the female form or natural flora, and they were accented with elaborate "plique a jour" enameled details, carved glass & other seemingly low-end materials.Many other artists were inspired for years to come by Lalique's work & his designs even transitioned into the following vintage era of Art Deco.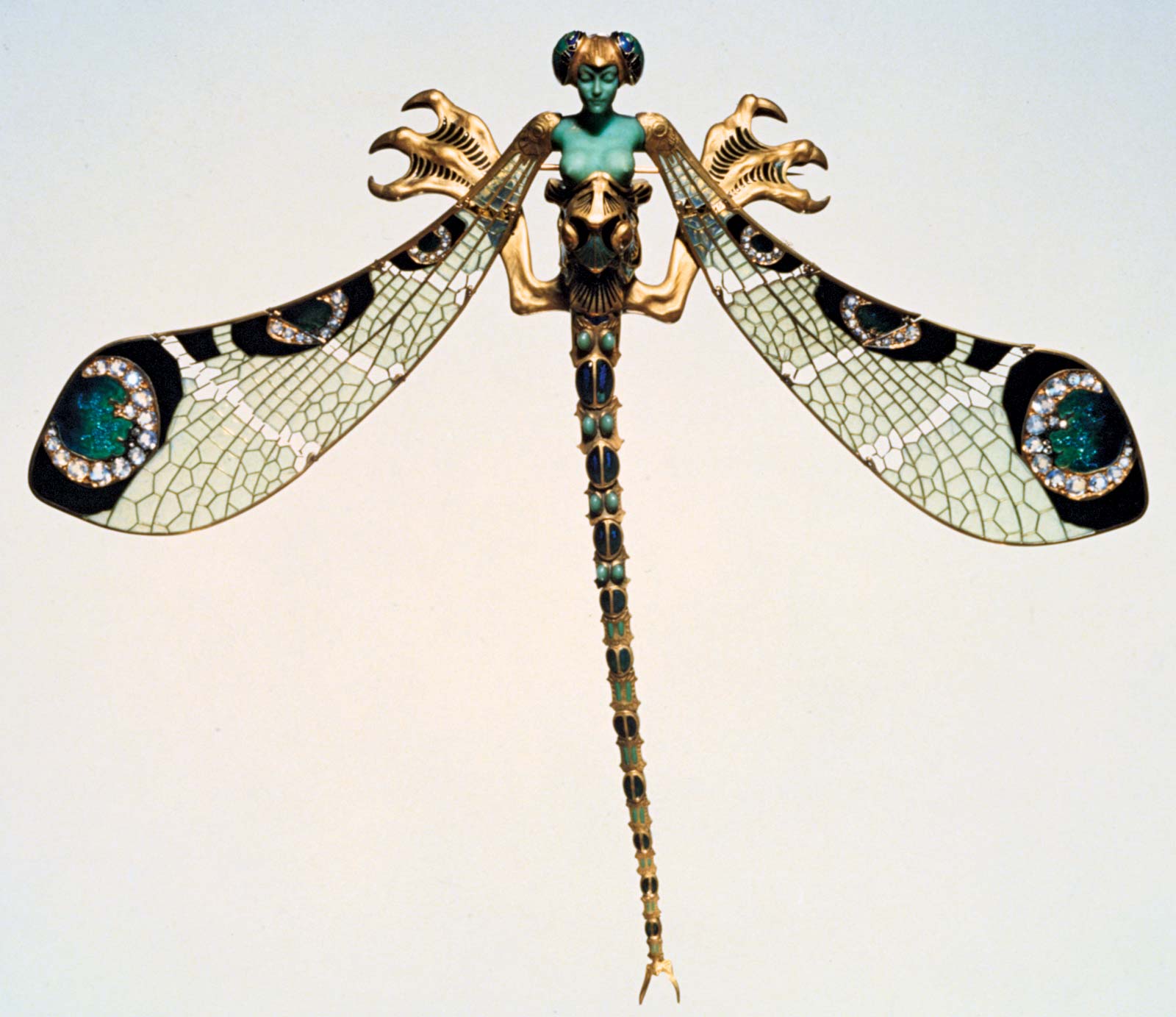 Dragonfly corsage ornament made of gold, enamel, chrysoprase, moonstones, and diamonds, designed by René Lalique, 1897–98; in the Gulbenkian Museum, Lisbon. (courtesy: Encyclopaedia Britannica)
The Beauty of Art Deco
Just as the beginning of World War I brought the Edwardian era to a close, it also brought about the end to the Art Nouveau era. And although sources vary on the exact year, this timing is about when the Art Deco period is thought to begin, circa 1915, and lasting until approximately 1935. The term Art Deco itself was not coined until much later & was a reference to the 1925 Paris L'Exposition Internationale des Arts Décoratifs et Industriels Modernes – in other words, an exposition of "Art Moderne".
The style of Art Deco jewelry, however, derived mainly from the music, art & confidence which was abundant during the "Roaring 20's": Jazz music was everywhere; flapper dresses were all the rage while dancing the 'Charleston'; Surrealism emerged in visual arts; & women, after entering the work force during the war, had finally won the right to vote. This newfound independence came through in the bold, geometric designs of Art Deco jewelry. A style focused on strong, linear designs that were often diamond-centric, but with splashes of color – caliber cut sapphires, rubies & emeralds were often the accent stones of choice, with black onyx & red coral also implemented.
In regard to diamonds, Old European cuts & single cuts were still used. White metals were preferred, with platinum at the forefront, but with white gold making its debut as a much less expensive alternative.Long strands of pearls & stacked bracelets became staple accents to the fringed flapper dresses of the time. For proof of what an impact this short era had on the jewelry world, you only need to look at the designers that gained popularity at this time – names like Tiffany, Cartier, Van Cleef, Harry Winston all made their stamp on the jewelry industry (as well as arts & architecture) & continue to influence designs to the present day.Art Deco engagement rings are often the most sought after of vintage jewelry.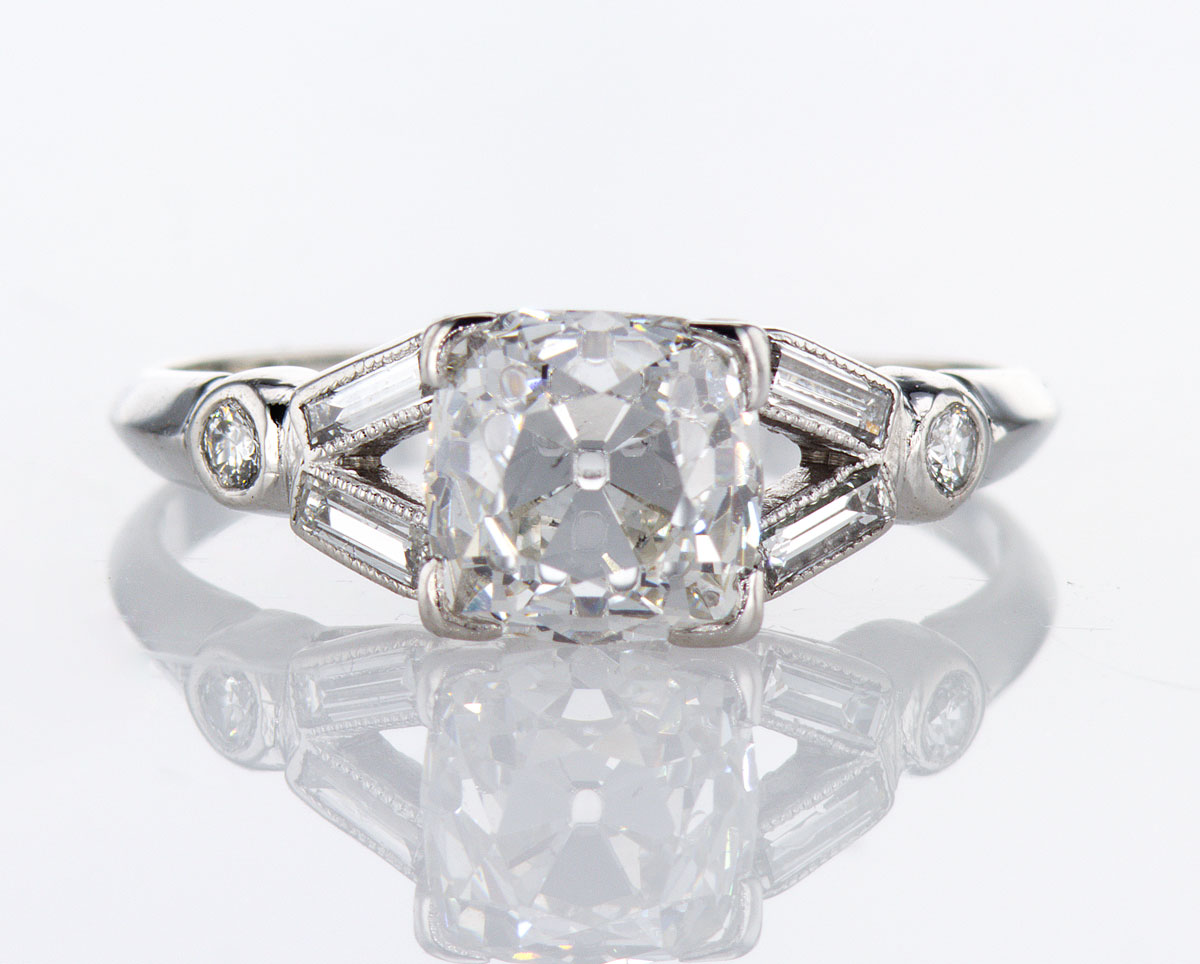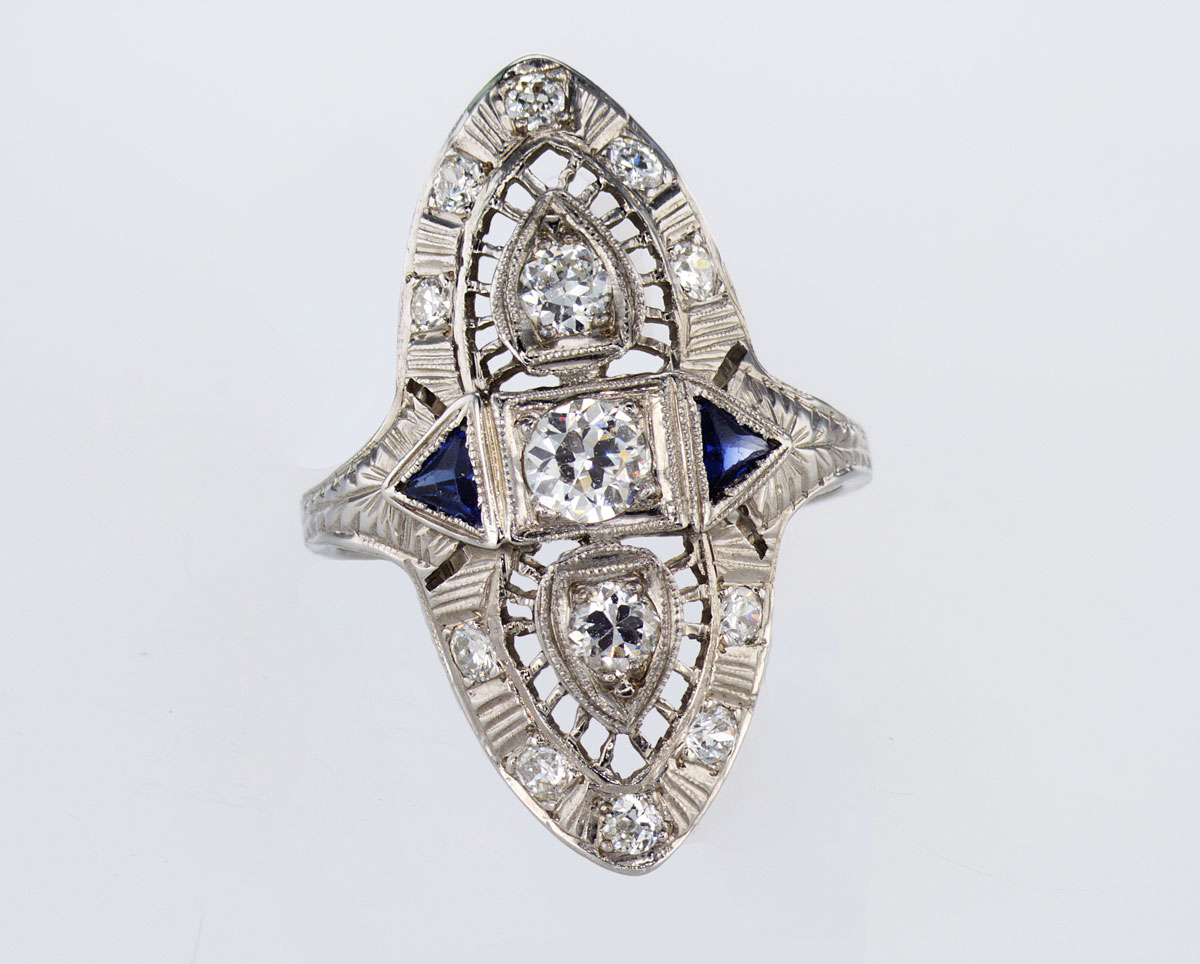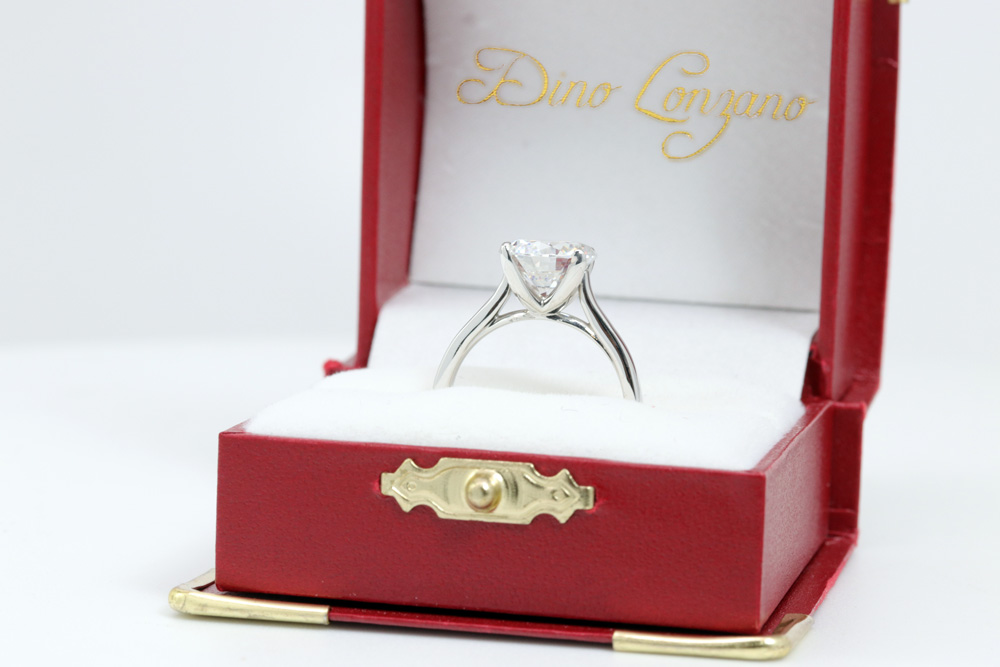 Custom Engagement Rings
Your Concept, our consultation, see it in 3D, together we create a masterpiece